Welcome and Thank You for Visiting www.patriciasonego.com!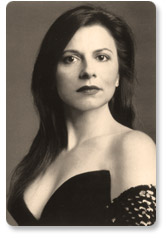 "Voice of an angel - a beguiling voice hailed for its true sensitivity and drama." ~ The National Post
Patricia Sonego - coloratura soprano
Attractive to contemporary composers for her ability to sing a number of musical styles, including jazz, popular standards, opera, oratorio, classical, contemporary, electroacoustic, avant garde, and structured improvisation, works are composed or arranged especially for her. A versatile singer with an outstanding three and a half octave range spanning to the G above high C, this petite singer with the powerful voice offers a beautiful rich, warm lyric tone with the requisite flexibility for florid singing.
Equally at home on the stage or in the studio, she also performs jingles, soundtracks, demos, workshops, narrations, and voice-overs.
Click here to learn more about Patricia Sonego
Come and hear Patricia Sonego sing

Patricia Live: Listen to Audio Watch Video

If you wish to be on the mailing list for Patricia Sonego performances, please send your name and email address to info@patriciasonego.com.
Available on CD: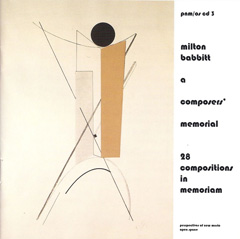 Available on CD from the Open Space online store: http://the-open-space.org/cds-dvds
Patricia Sonego premieres John Melby's For Milton, a song for soprano and synthesized computer written for her by the composer, a former composition student of Milton Babbitt. The song appears on Vol.3 of this 4 CD boxed set.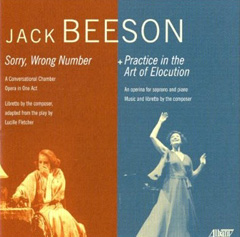 Available on CD from Amazon.com and on iTunes.

Patricia Sonego performs the role of "the young, pretty and inexperienced 2nd telephone operator" in this world premiere live performance recording of Jack Beeson's opera Sorry, Wrong Number.